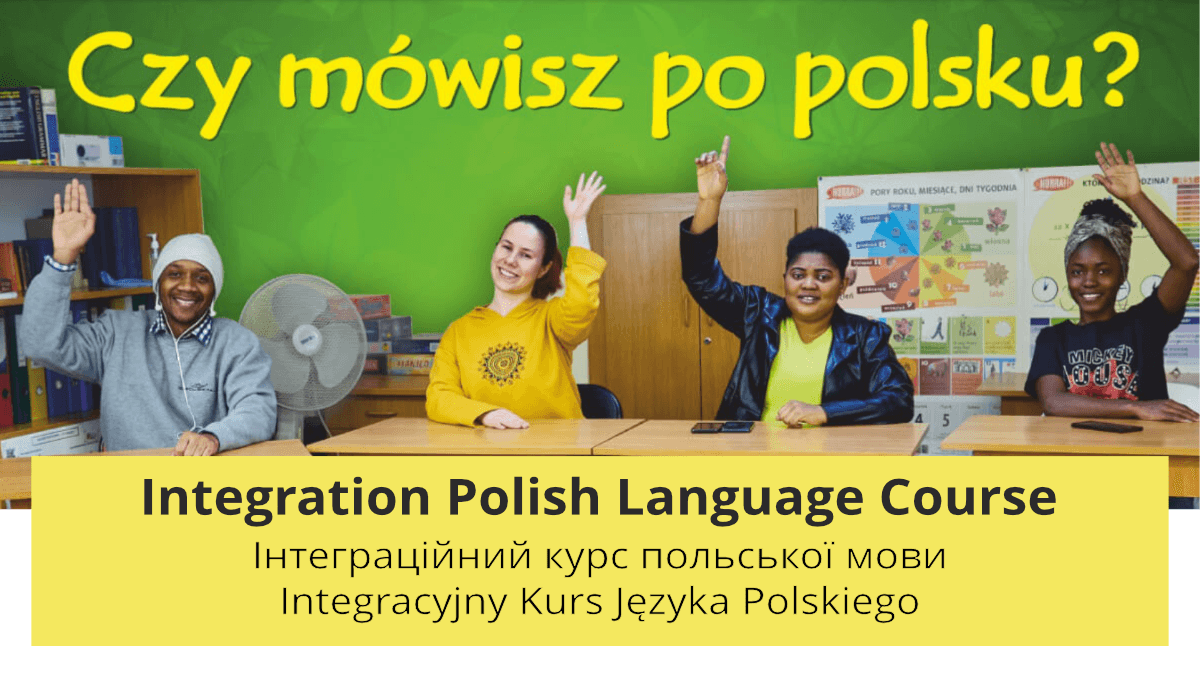 Integration Polish Language Course (Level A1 - B1)
Time: January 9 - May 31, 2023
Registration: 3-12 January, 2023
2 Lessons per week – 1,5 hours each. You can choose the hours between 10:00 and 18:00
Free course. A book for learning Polish costs 50 zlotys.
Our teachers are volunteers, by profession: lawyers, doctors, teachers of Polish and English, engineers etc.
---
Iнтеграційний курс польської мови: з 9 січня по 31 травня 2023 року (Рівень A1 - B1)
Реєстрація:: 3-12 січня 2023 року
Заняття 2 рази на тиждень - 1:30 год. Ви можете обрати з 10:00 до 18:00h.
Безкоштовний курс. Книга для вивчення польської коштує 50 злотих.
Наші викладачі – волонтери, за фахом: юристи, лікарі, вчителі польської та англійської мови, інженери... тощо.
ul. Ostrobramska 98
04-118 Warszawa
Tel. 663 434 234 lub 781 904 555
Email: This email address is being protected from spambots. You need JavaScript enabled to view it.